Two-room, three-room and four-room holiday apartments on Lake Garda
Unique location, special and beautiful apartments, excellent services ... here for you our holiday offers: two-room, three-room and four-room apartments on Lake Garda
Here we are in the month of May, usually a beautiful period, which accompanies us towards the beginning of summer, carefree and cheerful. Italy has entered post-emergency "phase 2", we are ready to restart, in a few days we will also know more about the opening of our residence. Are we coming to the end of this very dark tunnel? It seems so, we are ready to welcome you safely to our holiday apartments on Lake Garda, surrounded by greenery, just what you need after such a sad and dark period. Just a little more patience and we will communicate more detailed information. In the meantime, let's go back to our stories ... imagining a new normal.
If you are looking for a unique location for your summer holidays but also a structure of high quality, which is not the usual hotel room or the traditional apartment for tourists, you are in the right place. Residence Borgo Alba Chiara is located in Toscolano Maderno, on Lake Garda, within a medieval building that has preserved its architectural style and structure. So here we like to propose very special two-room, three-room, four-room
holiday apartments on Lake Garda
, in antique style, with beautiful terracotta floors, vaulted ceilings, walls with exposed stones, paintings and so on.  
Two-room holiday apartments on Lake Garda for couples
The two-room apartments of our residence have an area of about 40-50 square meters and can accommodate up to 4 persons. They consist of a double bedroom, a living room with a kitchenette equipped with a microwave, a hob, a fridge, a freezer and dishes, a sofa bed for two persons and a private bathroom.
They are the ideal solution for couples, young and old, who want to enjoy a romantic holiday in great relaxation, without schedules and without obligations, with the utmost privacy possible.
 
Three-room holiday apartments on Lake Garda for families
We also have charming three-room apartments, perfect for families with children. They can accommodate up to 6 persons, 2 in the double room, 2 in the room with single beds and eventually 2 on the sofa bed in the living room. They are equipped with a kitchenette and private bathroom. The total area is around 50-60 square meters.
In this environment everyone finds their own space, parents as well as children. Especially for long vacations, this turns out to be the best solution to not change one's habits, enjoying maximum freedom and certainly saving money.

Four-room holiday apartments on Lake Garda for groups of friends or large families
If you have chosen to take your holidays with a group of friends, with the family of your neighbors or you have many children, a four-room apartment is what is right for you! We are talking about holiday apartments of about 60-80 square meters that can accommodate up to 7 persons divided into two double rooms and a single bedroom open to the living room. And there is also the sofa bed for two more persons, the kitchenette and two private bathrooms.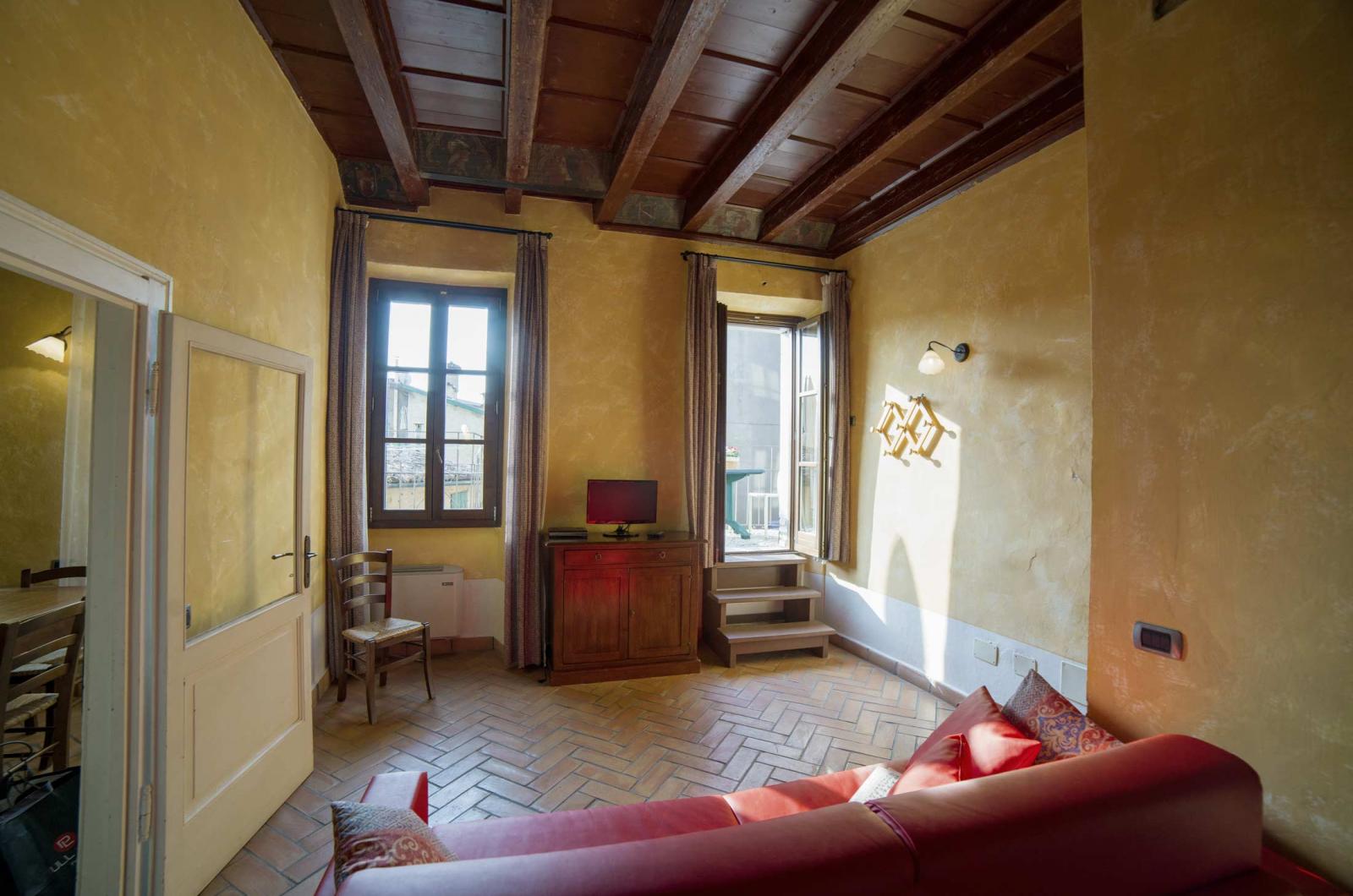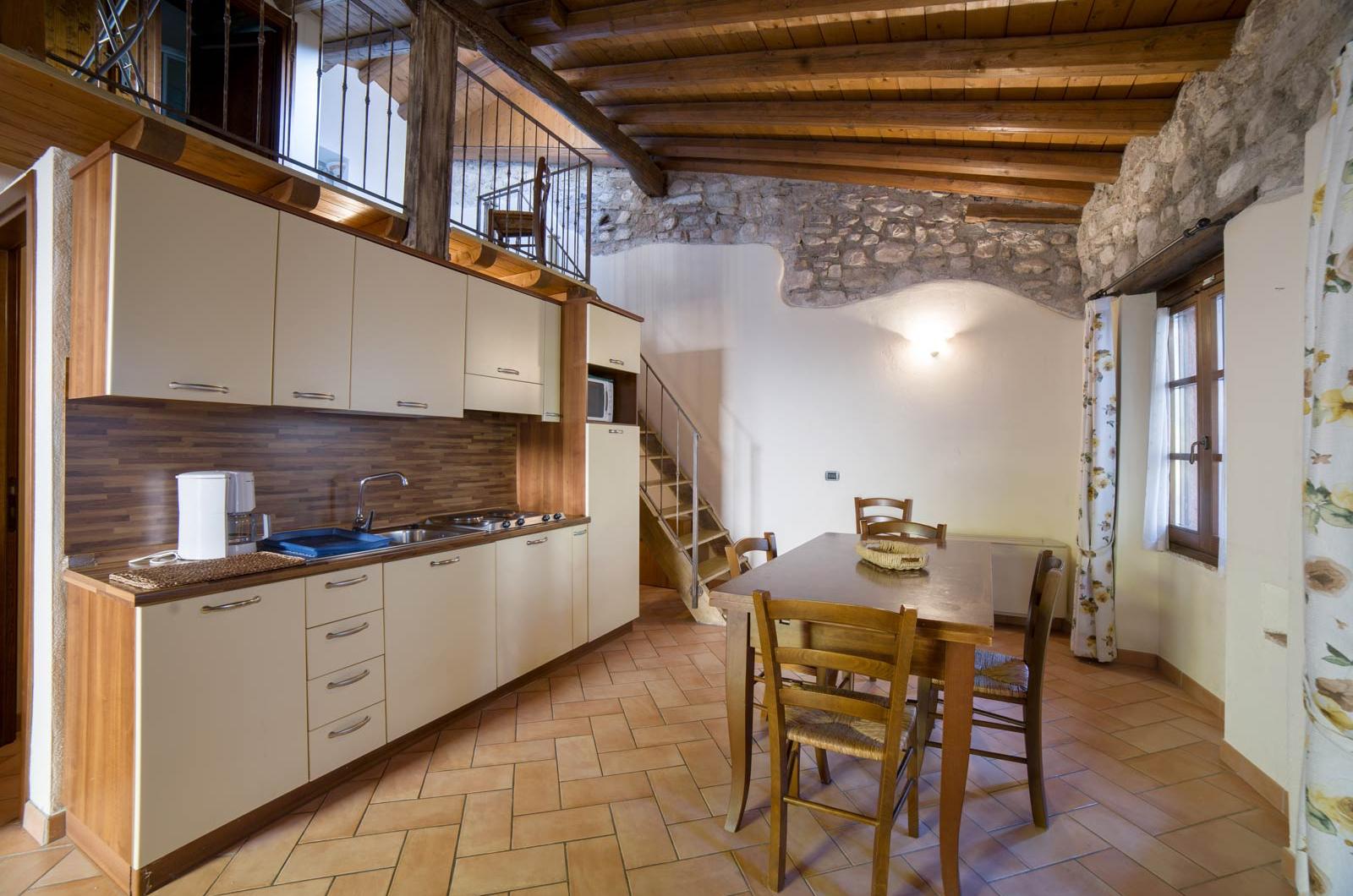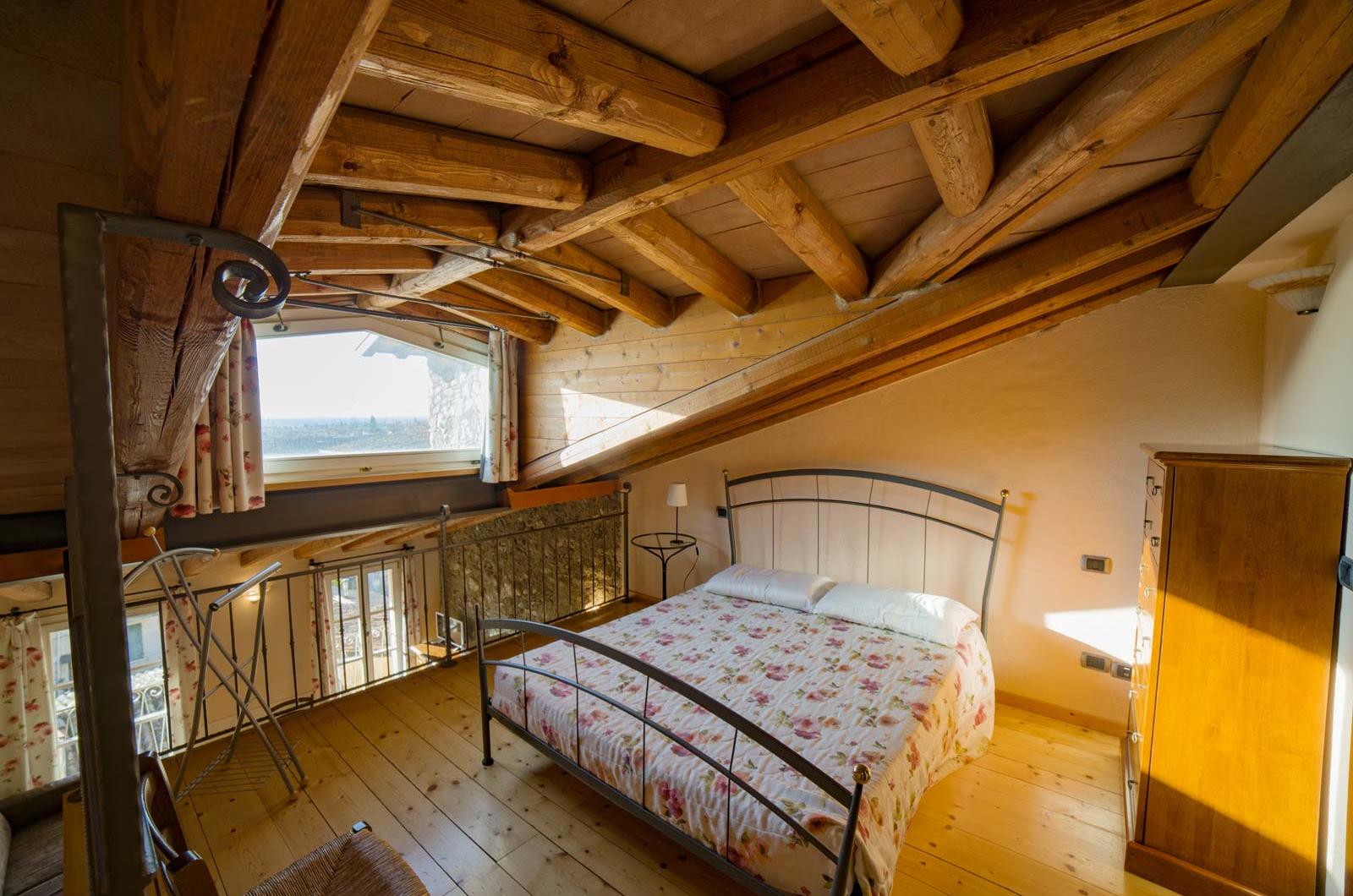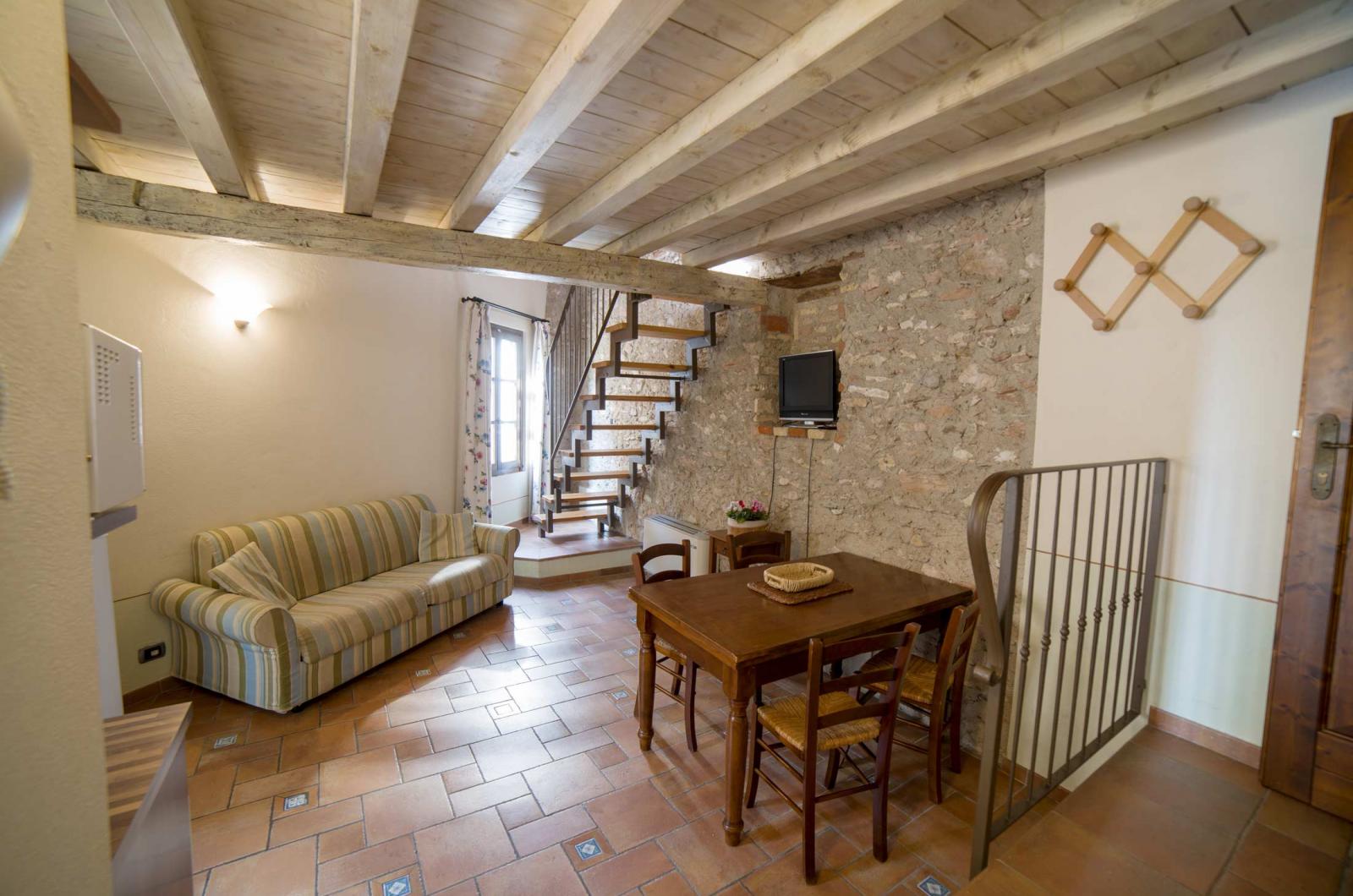 The service of Residence Borgo Alba Chiara
By renting one of these apartments, you will have at your disposal
-
two pools
, one for adults and one for children
- large solarium area surrounded by greenery with comfortable beds and umbrellas
- playground for children
- free wifi throughout the whole structure
- barbecue area
- car parking space (one) for each solution
The position of the residence Borgo Alba Chiara and therefore of all its holiday apartments is really strategic: a few steps away from a large free swimming beach, which is also accessible to dogs ...
Pet Friendly
exactly like our residence; close to the historic center of Toscolano, connected with the historic center of Maderno, with an outlet in the main square of the village; five minutes walk from the lakefront; at the beginning of an extraordinary path that reaches Pulciano (a hamlet of the municipality), with a spectacular view; 300 meters from the avenue where every Thursday morning a beautiful market is set up; a few minutes from the entrance to the Valle delle Cartiere, an extraordinary cultural area surrounded by unspoiled nature. What more to add?
All you have to do is book. You can find the prices for holidays in our
two-room, three-room and four-room apartments on Lake Garda
on the website, as well as the many offers. For any information please contact us without obligation.