Discovering the residence on Lake Garda, pets allowed
Come and enjoy the wonders of the Garda lakefront with the whole family in Borgo Alba Chiara, a residence on Lake Garda where your dogs are allowed.
services
The time is approaching to decide where to stay during the next holiday period and for those who own a dog, the search could be exhausting due to the many structures that still do not welcome our four-legged friends. What if we told you that there is a pet-friendly residence complete with all comforts, located in an ancient medieval building and inserted in the spectacular Mediterranean landscape of Lake Garda? We are talking about
Borgo Alba Chiara located in Toscolano
, the fantastic residence on Lake Garda where pets are allowed. Forget about the eternal dilemma between leaving without your dog or compromising on the location in which to stay, our structure offers you all the elegance of completely renovated apartments and the security of being able to travel with the whole family.
The apartments of the Residence on Lake Garda where pets are allowed
Borgo Alba Chiara offers different types of
apartments
within a completely renovated 16th century medieval building in which all the original decorations have been kept, for a suggestive location rich in history. Depending on the size of your family, you can choose between:

● two-room apartment (up to 4 persons)
● three-room apartment (up to 6 persons)
● four-room apartment (up to 7 persons)

Our pet-friendly residence on Lake Garda will therefore allow you to stay in absolute comfort and in the company of your four-legged friends. Each apartment is complete with bedrooms, living room with equipped kitchen and private bathroom, all set in environments with wooden beams and exposed brick walls.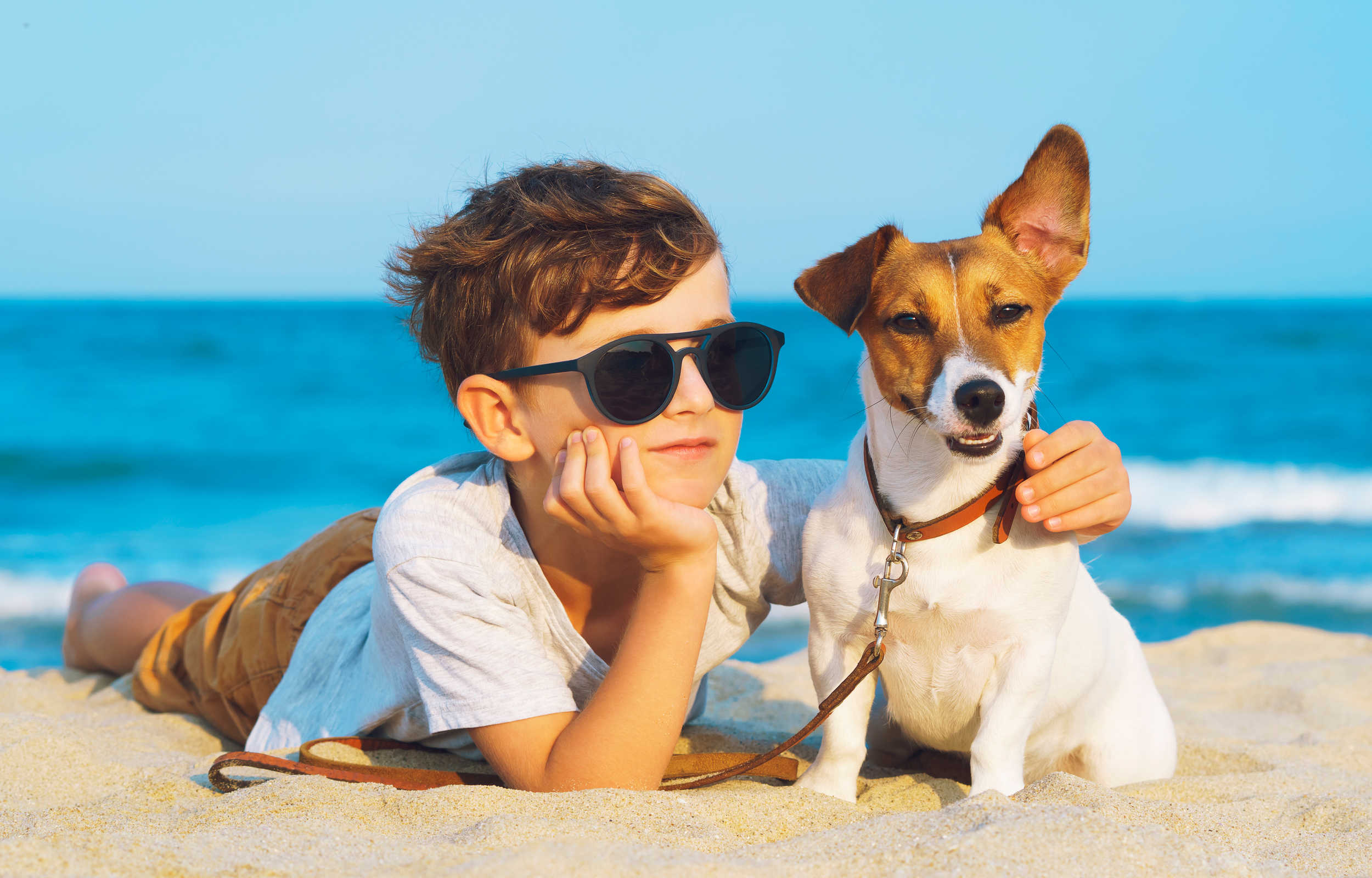 The services of the Residence on Lake Garda
Staying in our apartments you will have a range of services included to allow you to fully enjoy your holiday. The residence on Lake Garda Borgo Alba Chiara has two swimming pools for the enjoyment of young and old, a play area for children, brick barbecue station and a large common green area in which to relax and immerse yourself in nature together with your trusted animal friends, reminding you to keep them close to you and to respect the rules for a hygienic space that can be used by all.

As for the beaches to visit with your dog, don't worry!
A few steps from the residence you will find the spacious Bau-Beach, the perfect place to spend your days and to immerse yourself in the fresh water of the lake.
If you are open to adventure, this is not the only beach or place where you can go accompanied by your four-legged friend to spend a day full of activities. The area offers a lot of naturalistic entertainment, such as splendid walks in the woods and in the mountain areas, perfect for you and your dog!