Holiday with the dog on Lake Garda: activities to do
Holiday with the dog on Lake Garda, guests of Borgo Alba Chiara? Yes, here's how to spend your days.
services
Are you looking for the ideal location for summer holidays with your four-legged friend? Leaving him in a pension or in an accommodation would make you feel bad, only those who love their dog can share this thought ... why not take it with you? Why not share the joy of holidays with your dog? Here is the perfect solution: book a
holiday on Lake Garda with your dog
at
Borgo Alba Chiara in Toscolano Maderno
.
That's right, our residence accepts all small dogs at any time of the season, for your four-legged friends it's even more beautiful. Large spaces available, free beaches for running, mountain trails to venture into ... such a happiness. They are happy them, you are happy. What holiday on Lake Garda with the family would it be without your dog?
It's all very simple, here are some useful tips and some suggestions for traveling and staying with your dog in maximum safety and comfort.


A dog-friendly residence on Lake Garda

Borgo Alba Chiara is a historic Residence that provides you with beautiful holiday apartments (of various sizes depending on your needs, two-room, three-room or four-room), a large swimming pool with solarium area all renovated, a playground for children, a barbecue area, a parking space and also free wifi throughout the Residence. In addition to all this, it gives you the opportunity to spend your holiday on Lake Garda with your dog, in pleasant company! What to ask for more? In fact, at the price of Euro 6.00 / night you can bring your small dog, upon communication and agreement with our reception. Following the simple common rules to respect all the guests of the structure, everyone will find the right space.
 

Recommended activities during your holiday on Lake Garda with the dog

1. The Bau Beach
A few steps from Borgo Alba Chiara you will find a great beach, called "Bau Beach", ideal for sunbathing by the lake and to make your dog run. Are you ready to dive together in the fresh water of the great Lake Garda? Why not, your four-legged friend will also be able to meet new friends right on this dedicated beach. To reach it, all you have to do is go down the Borgo road to the Statale, cross it and continue straight for 1 minute on foot, you will find it on your left. For any need, there is a bar restaurant that will surely know how to respond to your requests.
2. The Valle delle Cartiere
If your dog likes walking in nature (but who doesn't like it?) and splashing around in the water, we suggest you to visit the Valle delle Cartiere on foot, a wonderful and suggestive route to discover the typical nature and also a historical place, where the first paper mills along the river Toscolano have arisen. Today the ruins represent an exciting historical testimony. Do not forget to bathe with your 4-legged friend in the river water, certainly colder than the lake but very clean, adventurous and full of waterfalls.
3. Walking along the lakefront
Here we are at the moment of relaxation. In the evening it will be truly romantic and relaxing to walk along the lakefront and in the historic center of the town, perhaps eating a good ice cream, in the company of your dog. Your eyes will discover really exciting landscapes.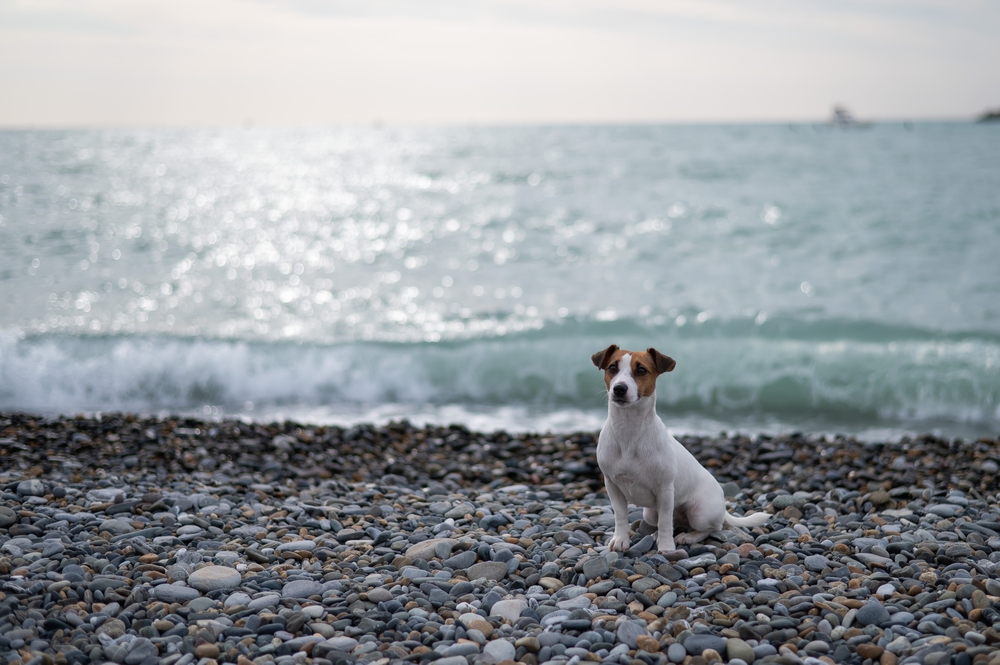 4.Trekking on Monte Pizzocolo
If you are a lover of mountain trails and are curious to see Lake Garda from above, we recommend that you choose one of the paths that leads to the summit of Monte Pizzocolo. The route can also be done comfortably with your four-legged friends and will allow you to see breathtaking landscapes of both the surrounding mountains and the lake.
It is recommended to go up in the morning so that the temperature is not too hot yet. Once you arrive you can stop and eat your packed lunch while observing the beautiful panorama that opens up in front of you.
5. Visit to the Rocca di Manerba
A few kilometers away from the Residence Borgo Alba Chiara you will find a very suggestive archaeological site: we are talking about the Rocca di Manerba which can be reached either on foot or by car. Once you arrive you can take a tour to see the remains of the fortress and you can also visit the Valtenesi Archaeological Civic Museum located a few steps from the fortress.
6. The rabbit island
In front of the coast of Manerba there is also the island of San Biagio, better known as the island of rabbits because it is populated by many specimens of these animals. We recommend that you only go if your four-legged friend has a quiet disposition because these rabbits are free to move around the island. It can be an excellent opportunity to take a short boat ride and to see the lake from a different perspective than usual.


The documents needed for a holiday on Lake Garda with your dog

The
ENPA - National Animal Protection Agency
- has established that to travel with your dog responsibly it is necessary to bring: the vaccination booklet and the dog passport issued by the ASL, just for expatriation.

Tips for traveling with your dog
Can we give you some advice about traveling during this holiday on Lake Garda with your dog? It is all very simple, just prepare in advance and follow certain basic rules to live everything very calmly so even your dog will feel well. With what kind of transport you choose to move?
- The CAR is very comfortable, it allows you to make many stops and take care of the dog, though let him get used to it in advance and in a gradual manner, be careful of the traffic and the excessive heat, preserve fresh water always within reach;
- BY TRAIN is almost always comfortable, usually the small dogs can stay in the cage on the master's knees and those of medium size near the owner with a leash;
- The FERRY BOAT, on some of them there is a real dog department, inquire well before leaving;
- THE AIRPLANE, costs and regulations vary, generally for the small size there are no problems, they can travel in the cabin, rather different to the large and medium size, they have to go in the aircraft hold.


Enjoy an extraordinary holiday on Lake Garda with the dog!
Well, now there's nothing left to do but book your stay at Borgo Alba Chiara by choosing the accommodation that's right for you. The residence offers different types of private apartments:
●    
2 room apartment
(max. 4 persons)
●    
3 room apartment
(max. 6 persons)
●    
4 room apartment
(max. 7 persons)
You can therefore choose according to the size of your family or group of friends. Yes, because the Borgo Alba Chiara residence can be the right choice even if you are traveling with a large company and obviously with your dog!
Each apartment is equipped with everything you need, from the private bathroom with shower, to the fully equipped kitchen and living room with TV.
The particularity of our residence, which makes it unique in its kind, is the beauty of the structure where you will stay. The building is an ancient medieval structure from the 16th century, completely restored but which still maintains many of the original structural elements. In the apartments you will therefore find brick and stone vaults, exposed walls, coffered ceilings and beautiful frescoes with images of Arte Povera and much more. The residence is also equipped with various services that will make your holiday unforgettable and comfortable.
In the structure you will find two beautiful swimming pools with an adjoining solarium area with umbrellas and deck chairs, a large green garden with olive trees where you can relax, a playground for younger children and a grilling area with built-in barbecue and wooden tables. In short, fun is guaranteed, as well as relaxation. All you have to do is just book and pack your bags for your next holiday on Lake Garda.