Holidays on Lake Garda with the family: accommodation and services

Come and discover the beauty of the largest lake in Italy and the comforts of Residence Borgo Alba Chiara for your holidays on Lake Garda with the family.

residence
Are you ready to organize the funniest holidays ever? If you want to ensure a dream vacation in one of the most visited places in northern Italy, now is the time
to book your family holidays on Lake Garda
! The largest lake on the peninsula is ready to welcome you and enchant you with its breathtaking landscapes and the many activities that you can do once you arrive. Lake Garda has always been a favorite destination for families because it combines the beaches with the mountains and lots of fun for people of all ages. Let's see together how to best organize your holidays.


Where to stay during a family holiday on Lake Garda?
First of all it is important to decide the structure that will host you during your dream vacation. If you want privacy, but also many comforts and services, the most suitable solution for you is one of the beautiful apartments of
Residence Borgo Alba Chiara located in Toscolano-Maderno
. The private accommodations are inside a completely renovated medieval building equipped with all comforts. The apartments retain many of the structural and decorative elements of the ancient building, components that have been highlighted thanks to careful recovery and artistic restoration. If you want to enjoy your family holidays on Lake Garda in the best possible way, our residence is the best choice!


Family holidays on Lake Garda: types of apartments
We know that every family has their own needs and that is why we provide different types of private accommodation. In the structure you will find:
●    
two-room apartments

●    
three-room apartments

●    
four-room apartments

Even if your family is large, don't worry, everyone will have their own space and can rest and recharge their batteries. In addition, the residence is pet-friendly, so you can organize holidays on Lake Garda for complete families, bringing your four-legged friend with you.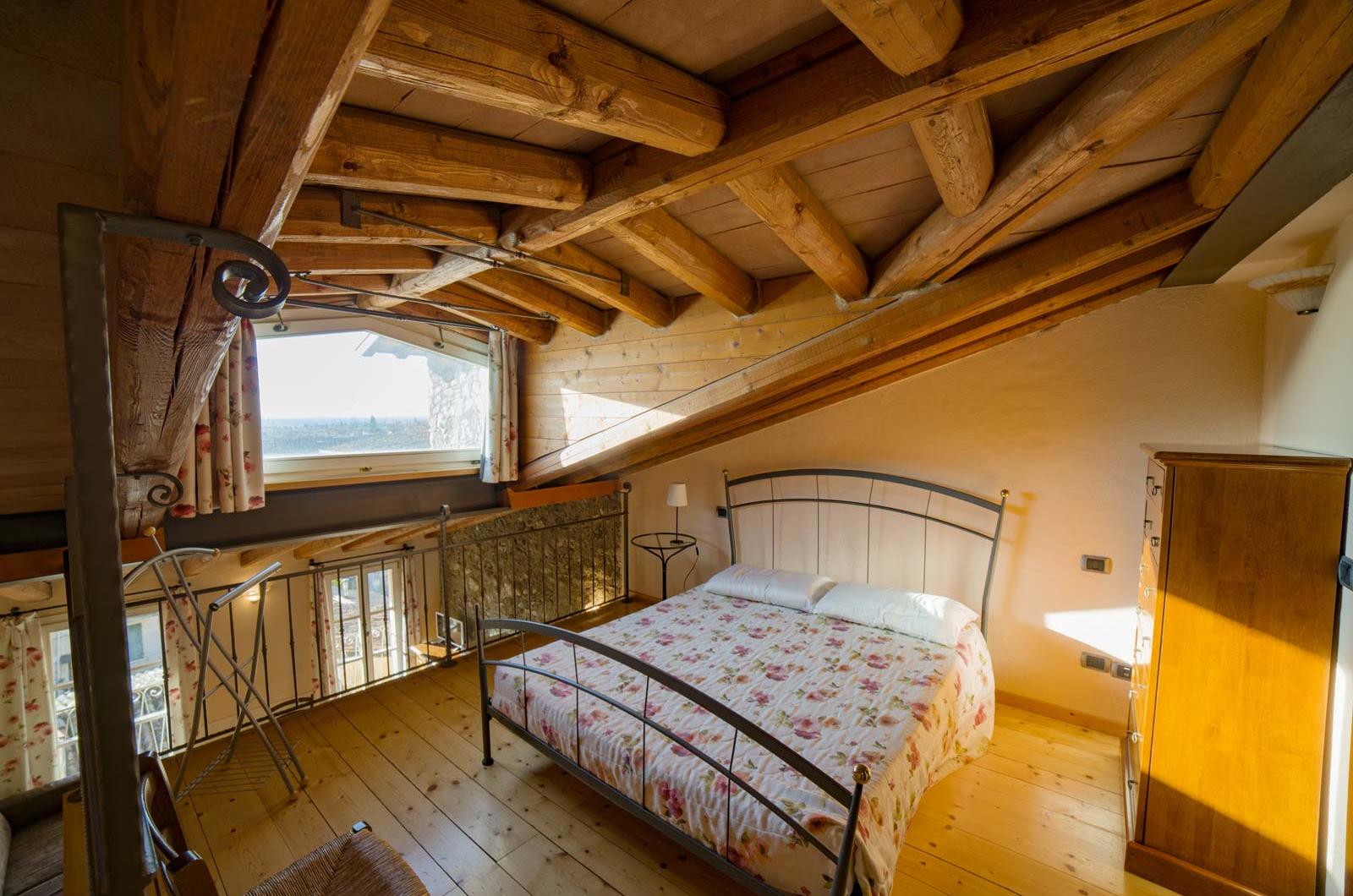 Holidays on Lake Garda for families: services for guests
Borgo Alba Chiara is the perfect structure for families also thanks to the many services dedicated to its guests and included in the stay. The residence has a large, green garden within which there are
two swimming pools
, a solarium area and a playground equipped for children. You can relax among the olive trees and cool off whenever you want. Our idea of a holiday on Lake Garda for families is that of slow tourism, that is, slow tourism, but of the highest quality. You can discover the area and the activities it offers in peace and with respect for the environment.
The residence is also equipped with a stone barbecue area where you can prepare lunches and dinners for the whole family. Perfect for lovers of grilling and for those who appreciate being together outdoors.