Relaxation and comfort: holidays in an apartment on Lake Garda
Holidays in an apartment on Lake Garda? Discover the facilities and services of the Residence Borgo Alba Chiara in Toscolano Maderno.
apartments
Do you want to experience a moment of detachment from everyday life to recharge your energy? Nothing better than a stay at Lake Garda, where every day you can experience:
- enchanting beaches
- cultural activities such as a visit to the Grotte di Catullo
- moments in the open air dedicated to sport
- theme parks such as Gardaland
And if you want to enjoy a few days in a special location but without giving up the comforts you have at home, why not take advantage of the convenience of staying in an apartment?
​
The benefits of enjoying the lake by staying in a residence
Choosing to book your holidays in an apartment on Lake Garda rather than in a hotel allows you to:
• enjoy complete autonomy and independence,
• protect your privacy,
• have absolutely flexible hours,
• bring your four-legged friend with you,
• feel like a real local!
At
Borgo Alba Chiara
you can experience a holiday enriched by all these benefits, in an exclusive, recently renovated 16th century building located in the picturesque village of Toscolano Maderno, on the western coast of Lake Garda, two minutes from one of the most beautiful beaches in the entire area.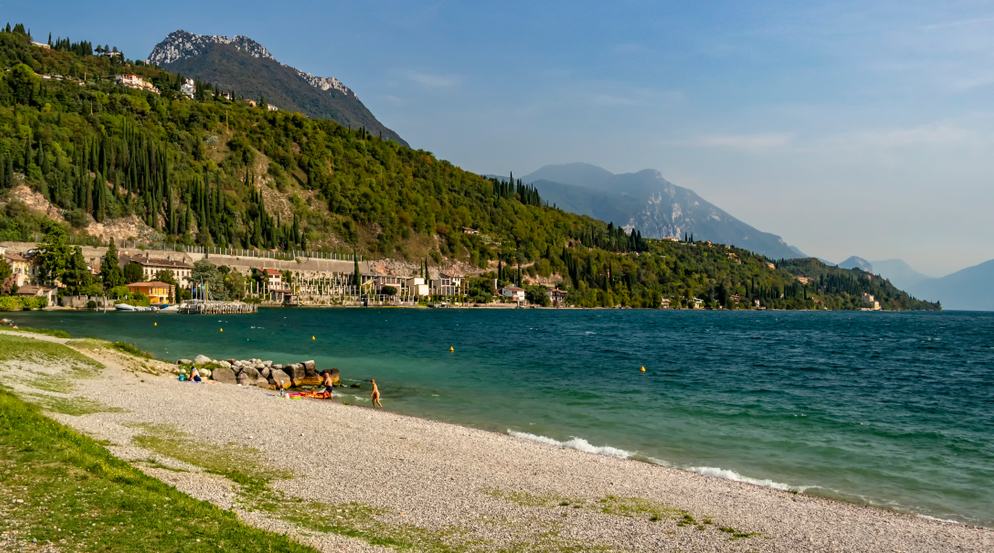 The apartment stay: a solution for every need
Are you traveling as a couple, with friends or with the whole family? Staying in a residence can offer perfect solutions to all your needs. In fact, in our structure the following are available:
1. two-room apartments of 40-45 m2 suitable for up to 4 persons,
2. three-room apartments of 50-60 m2 perfect for 5/6 guests,
3. four-room apartments of 60-80 m2 in which up to 7 persons can stay.
All
holiday apartments
are also equipped with free WiFi, independent heating and air conditioning, analogue satellite TV, hairdryer, telephone and kitchenette.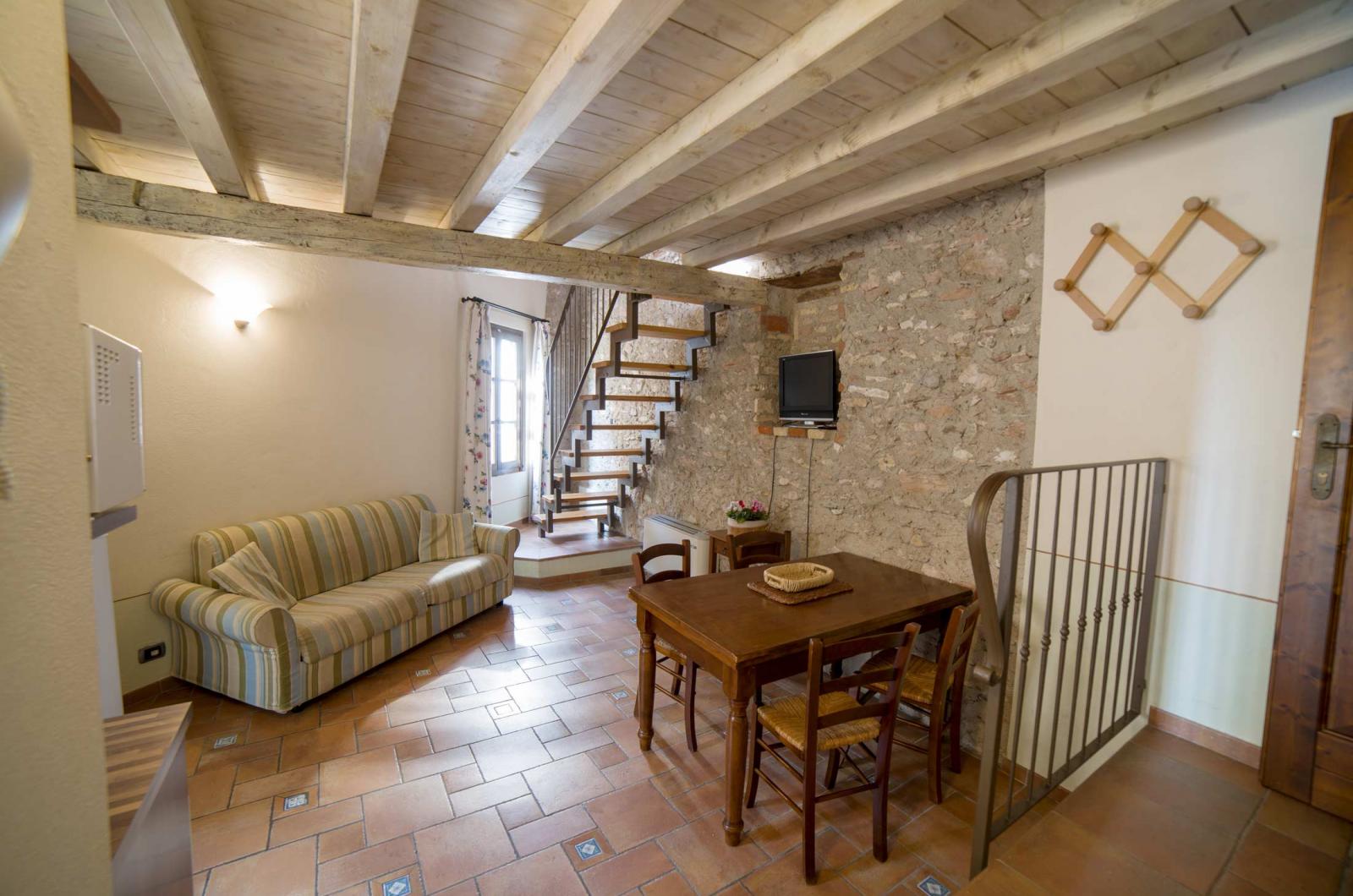 The holiday in an apartment on Lake Garda, without giving up services
Staying in an apartment allows you to live a more authentic lake experience, but does not exclude access to
many services
that will make you feel truly pampered. Borgo Alba Chiara offers guests: a large garden in which to relax between one activity and another, two swimming pools to enjoy a swim or relax in the hydromassage, a solarium area for those who want to sunbathe by the pool and a barbecue area where you can grill in good company. The structure is also ideal for those traveling with children, as it has an equipped park dedicated to entertaining the little ones.
If you are trying to best organize your holiday on Lake Garda, choosing to stay in an apartment could be the solution that combines autonomy and comfort!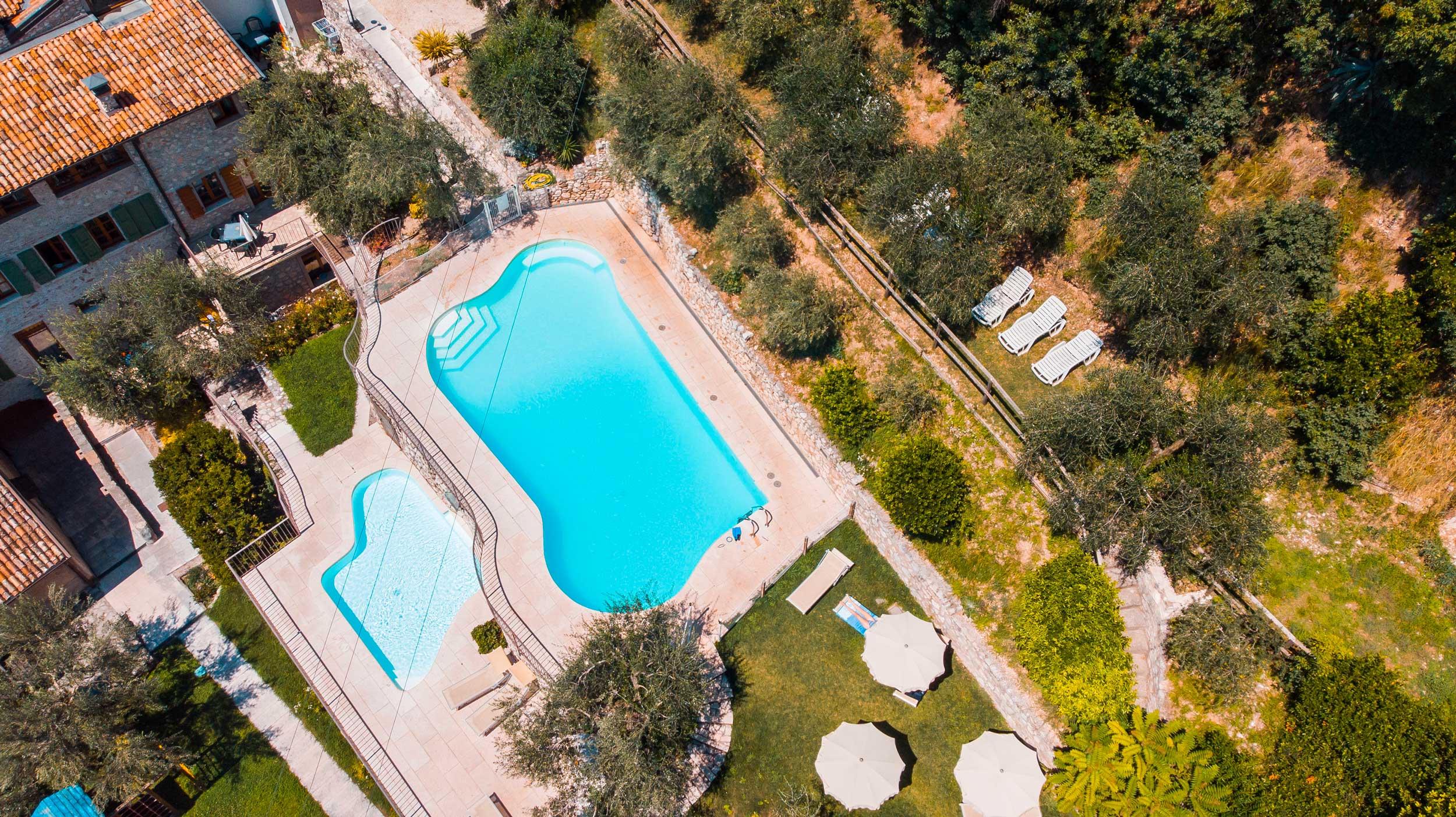 The perfect holiday in an apartment on Lake Garda with your four-legged friends
In short, you will have understood by now that Borgo Alba Chiara is the perfect location for those who want to feel pampered by high-level services and at the same time do not want to give up the autonomy and sense of home that only a holiday apartment can give. But the advantages of choosing us as your holiday accommodation don't end there! Who has never had to give up a weekend out of town because they couldn't find facilities that would welcome their four-legged friend? Or traveling and having to leave our dog at home, giving up having a unique experience with him?
Dogs are welcome in our apartments
and if you choose to stay with us you will never have to decide whether to leave your puppy at home and go away or whether to say goodbye to the holiday you wanted so much! Furthermore, a few steps from the residence, there is the Bau-Beach, a spacious beach along the lake that allows our four-legged friends. And it's not the only one in the area: Lake Garda is a perfect location for a holiday with a dog because there are so many dog beaches in this area! The lakeside also offers many trekking routes to try out together with our four-legged puppies, but also many characteristic villages in which to enjoy shorter walks, perhaps buying some souvenirs or enjoying a nice snack and drink!
What are you waiting for? Please call us to book the perfect lake holiday!