Beautiful two-room holiday apartments on Lake Garda, Residence Borgo Alba Chiara
The Borgo Alba Chiara residence takes you to discover its medieval structure and its apartments: two-room, three-room and four-room apartments on Lake Garda
residence
The summer season has just begun and the desire for holidays and relaxation is already being felt. If this year you want to treat yourself to a dream vacation, in an exclusive location waiting to be discovered, we have the right solution for you: the
two-room holiday apartments on Lake Garda
made available by the Borgo Alba Chiara residence, a more comfortable and private alternative, compared to classic hotels.
Two-room holiday apartments on Lake Garda: the history of the complex
The residence was born inside an ancient medieval building of the sixteenth century, renovated and converted into the current structure. Each apartment has therefore maintained some of the old features of the structure such as exposed brick walls or wooden beams that run through the ceiling and has been equipped with all the necessary comforts to allow a first-class stay to all guests of the residence. The two-room holiday apartments on Lake Garda are therefore no exception and inside you can admire the great restoration work that has been carried out on the entire building in order to preserve the original structural elements and decorations.
The structure of the two-room apartments on Lake Garda
The two-room apartments in Residence Borgo Alba Chiara consist of:
●    bedroom with double bed
●    living room with equipped kitchen and double sofa bed
●    private bathroom
You will have both independent heating and air conditioning available, in order to always enjoy a welcoming and hospitable environment, even in this slightly colder season. Each two-room apartment on Lake Garda is also equipped with a safe and inside the living room-kitchen you will find a microwave oven and satellite TV. Finally, the apartments are all equipped with hairdryer and telephone and wi-fi connection.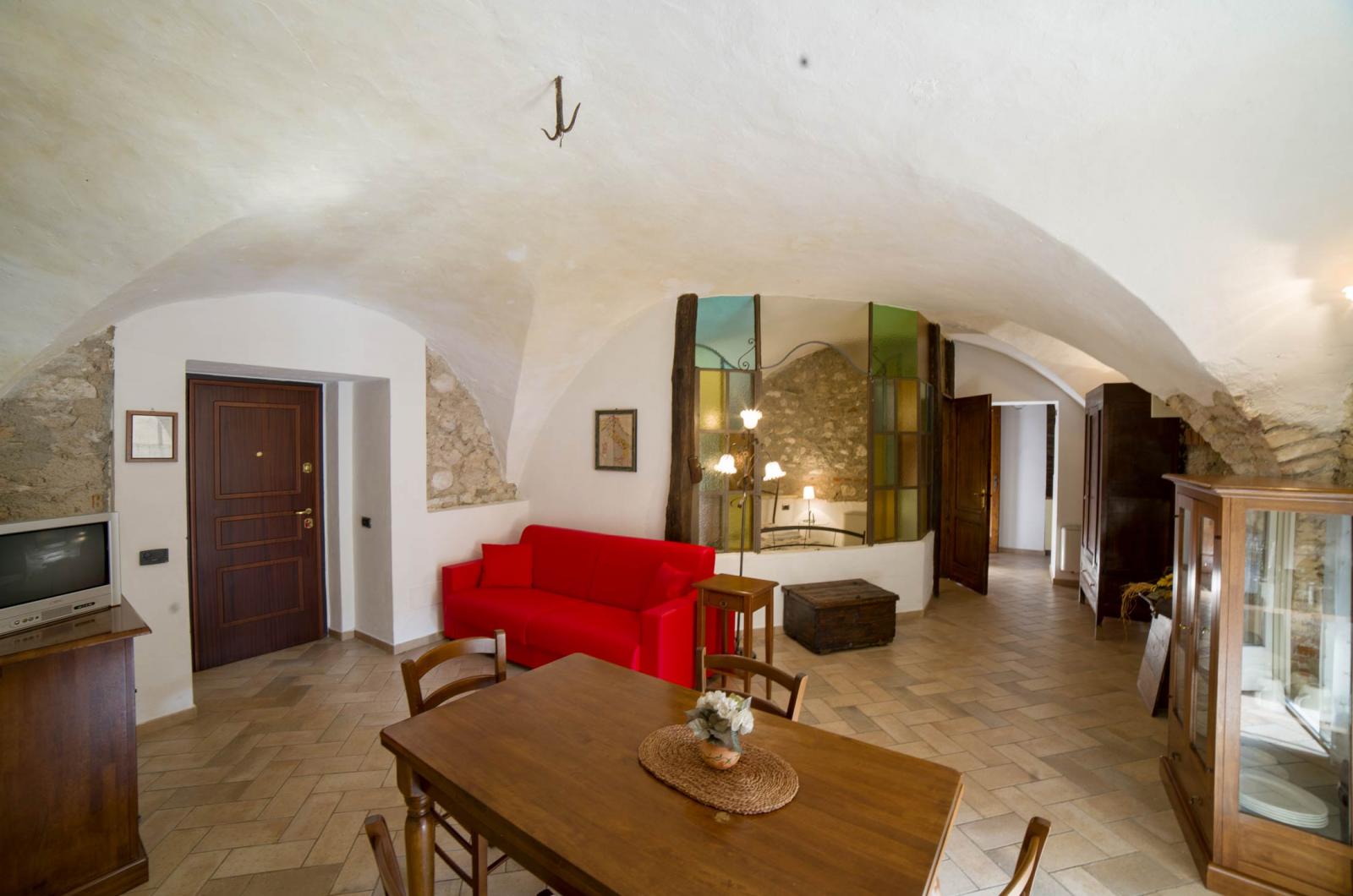 Two-room apartments on Lake Garda: the services of the residence

By booking your stay in one of the beautiful two-room apartments on Lake Garda
you will also have access to the many services available in the residence. The structure has in fact
two swimming pools
reserved for guests, a beautiful equipped solarium area surrounded by greenery, among the beautiful olive trees in the garden of the structure, a barbecue area where you can grill your favorite dishes and a playground for children, all rigorously immersed in the Mediterranean vegetation of the area.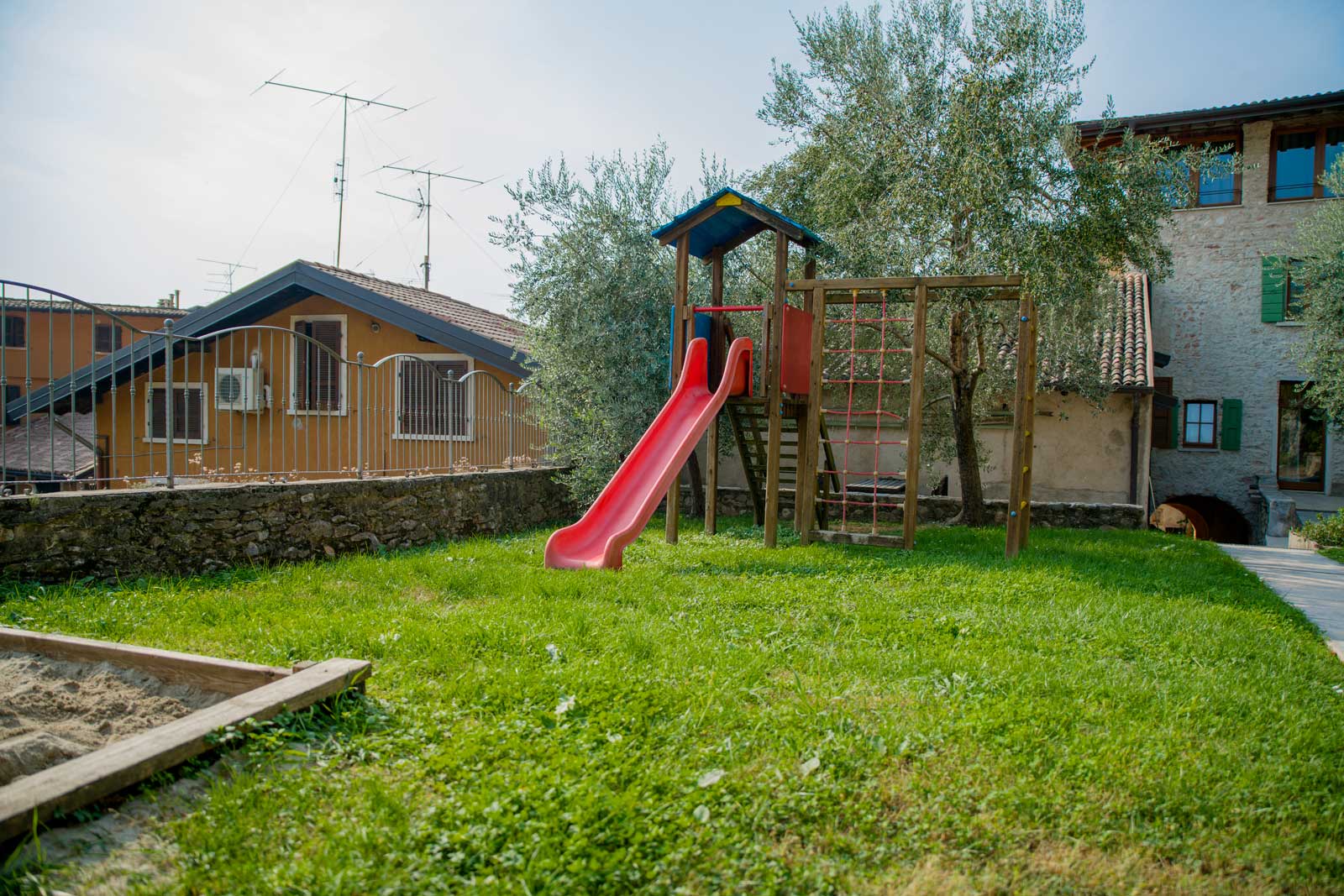 Who are the two-room apartments on Lake Garda suitable for?

The two-room apartments of Residence Borgo Alba Chiara are perfect for couples and families consisting of parents and a small child.
The spaces available will allow you to spend a relaxing and intimate holiday. If you love adventures and want to explore the beautiful natural places in the area, these private accommodations on Lake Garda are the right choice. The structure offers you all the comforts and services of a hotel, but with the tranquility and flexibility of an apartment all to yourself where you can rest comfortably and prepare your favorite dishes. The advantage of a two-room apartment all for you where you can feel at home, but without all the commitments and stress of the city. Furthermore, the location where the residence is located allows you to easily reach the lakefront and the city center without a car! You can decide to go for a walk or to rent bicycles and follow the cycle paths. Not far from the
two-room apartments on Lake Garda you will also find the Bau Beach, a beach dedicated to your four-legged friends.
We remind you that the residence is pet-friendly, we are waiting for you with the whole family, including four-legged friends!

Two-room apartments on Lake Garda: where we are
There are many reasons for choosing our two-room apartments on Lake Garda: the uniqueness of staying in a completely renovated historic building, the wide range of exclusive services that we offer our guests, but also the location of our residence. Borgo Alba Chiara is, in fact, located in
Toscolano Maderno,
a characteristic village of eight thousand inhabitants in a unique position:
located on the western shore of the lake, it is surrounded by nature.
In fact, it is located at the foot of Mount Pizzoccolo and is adorned with wonderful bathing beaches.

If you opt for a relaxing holiday on Lake Garda in our two-room apartments, you won't be forced to move around and travel many kilometers to fill your days with typical experiences. Did you know, in fact, that Toscolano Maderno is one of the most important industrial archeology areas in Italy? This area,
called Valle delle Cartiere,
was an important paper production area and the archaeological excavations of 2002 and 2006 brought to light the ancient paper mills that can be visited in the valley. One of them has now become a Paper Museum, visited every year by many tourists and onlookers fascinated by such a special site. The surprises of the past in the Toscolano Maderno area do not end here! This characteristic village also houses the remains of a Roman Villa from the 1st century AD and belonged to Marco Nonio Macrino, consul in 154 AD. The villa, with several walls still painted in plaster and the mosaics intact, is a place of interest for anyone visiting Lake Garda.

It must also be mentioned that the village is full of bathing beaches, including
pet-friendly
options!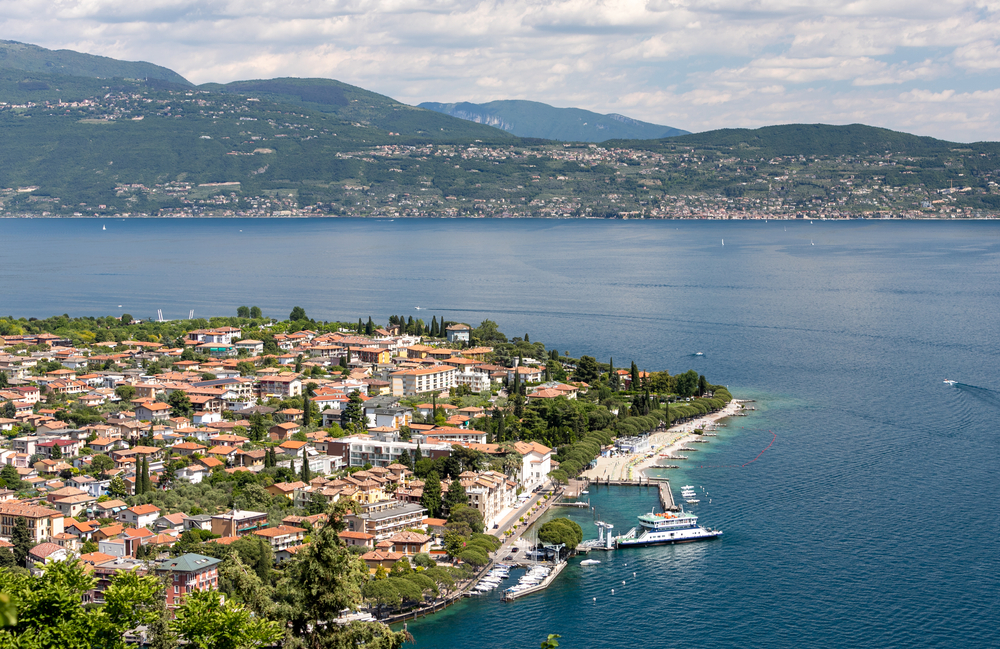 All the activities of your stay in our two-room apartments on Lake Garda
Choosing to stay in an exclusive two-room apartment on Lake Garda means enjoying comfort and privacy incompatible with a holiday in a hotel, but also having more space available and complete independence in terms of schedules! Nothing better to fully enjoy a holiday in a destination that offers so many activities like our lake. Want some examples? Whether you come for a weekend or for a longer period, you will not experience a moment of boredom, being able to immerse yourself in:

-
unforgettable experiences in the middle of nature
such as trekking (on foot, on horseback or by bike), golf and tennis, etc.;

- all the
water sports
you can imagine: surfing, kitesurfing, canyoning, sailing, diving, etc.;

-
evening events
in the wonderful villages, from happy hour to after dinner, suitable for adults and children;

-
many cultural activities
, such as visits to museums (the Vittoriale degli Italiani, the MuSa, etc.) and archaeological sites (the Grotte di Catullo, the Roman Villa of Desenzano, etc.).
All this will be seasoned by the
food and wine specialties
in which you will be immersed, such as our DOP olive oil, local lemons and wine varieties. So what are you waiting for to book an exclusive two-room apartment at Borgo Alba Chiara for your holiday on Lake Garda?